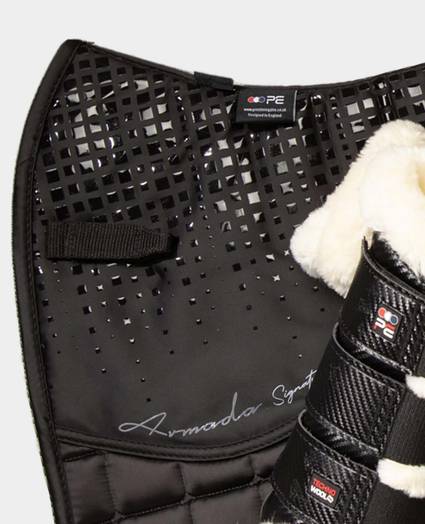 Anti-Slip Dressage
Saddle Pads
Anti-Slip Dressage
Saddle Pads
An excellent choice for everyday training or competitions. The soft anti-slip inner provides comfort and prevents the pad from slipping backwards while the technical gel-grip upper keeps the saddle firmly in place.
The classic dressage style makes our range of Anti-slip Dressage Saddle Pads perfect for the show ring.
Take a look at our range of saddles, bridles and horse boots for a complete performance look.