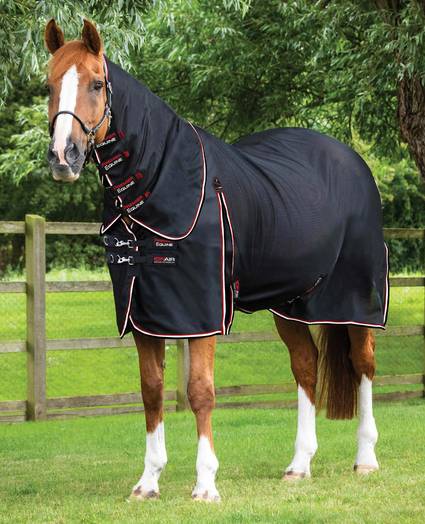 Ceramic Technology Products
Ceramic Technology Products
Ceramic Technology offers many benefits to the muscles and joints in the horse's body to help improve their overall well-being and maximise potential. 
Designed and manufactured by fusing ceramic powder into the material fibres, it works by reflecting heat in the form of infrared heat radiation. Using the Ionair Ceramic Technology Rug can aid muscle fatigue, maintain circulation and improve tissue oxygen supply. 
Don't forget to look up our magnetic horse products and cold water boots as alternative therapy methods.