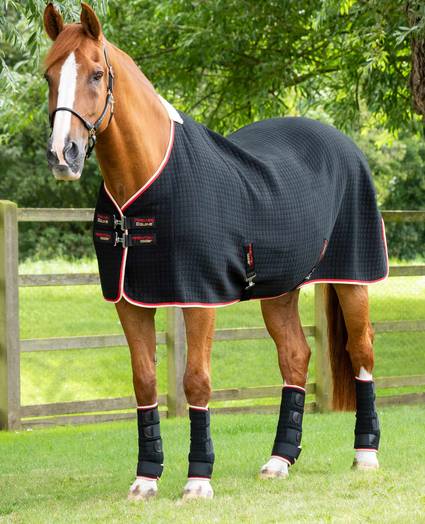 Horse Coolers
Horse Coolers
Cooler rugs are designed to provide maximum cooling and comfort for your horse or pony.
We offer a broad range of technically advanced horse cooler rugs and luxurious fleeces. These will help keep your horse warm and wick away moisture after exercise. 
Horse coolers are also ideal for use in the stable or whilst travelling. 
Don't forget to keep your horse dry whilst riding, check out our horse exercise sheets. For travelling, why not have a look at our horse travel boots.